PRIVATE INSTRUCTION
Personal and Small Group Training
At EPIC we focus around functional training to help improve overall strength, reduce pain, increase flexibility, and mobility. We will keep you on the moving whether your an avid hiker or skier or you're just getting started. Our training will keep you active well into your 80's and beyond.
StrongerMe Health & Habit Coaching
With the assistance of StrongerMe Health & Habit Coaching, an online health & habit coaching program, we can provide you with personal coaching that is focused on improving your nutrition and fitness habits so you are lean for life. The body doesn't change until your beliefs change. Click HERE for in depth information about this online nutrition and habit coaching.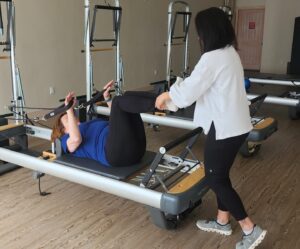 Enjoy the best

Personal Training Experience
Personal training is an investment in your health and well-being. Your EPIC Fitness personal trainer will help you get better results by holding you accountable to your goals.